SANDRA KIM
" TEMPO & MUSIC STYLES "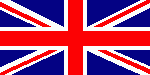 Here is a page proposing to visit Sandra's songs through their musical style. Of course, I'm no specialist in musical categories. May-be, the songs can be classified in a better way. I'm open to any suggestion.

Voici une page vous proposant de visiter les chansons de Sandra par leurs styles musicaux . Bien sûr, je ne suis pas un spécialiste des catégories musicales. Les chansons peuvent sans doute être classées de meilleure manière. Je suis ouvert à toute suggestion.

Hier is een bladzijde die een bezoek van Sandra's liedjes door hun muziek stijlen voorstelt . Natuurlijk, ik ben geen specialist. Ik blijf open voor alles waarmee men kan helpen...

GLOBAL
( + table )
SLOW :
RYTHM :
37 chansons ( musiques )
44 liedjes ( muziekstukken )
45,68 %
54,32 %
TOTAL:
81 chansons ( musiques ) -
liedjes ( muziekstukken ) - songs ( musics ) - ...
100,00 %
Details Styles
SLOW - Traditionals :
SLOW - Balads :
SLOW - Slows :
RYTHM - Sweet :
RYTHM - Pop :
RYTHM - Pop & Infl. :
RYTHM - Dance :

01 chanson ( musique )
18 chansons ( musiques )
18 chansons ( musiques )
05 liedjes ( muziekstukken )
13 liedjes ( muziekstukken )
17 liedjes ( muziekstukken )
09 liedjes ( muziekstukken )
01,23 %
22,22 %
22,22 %
06,17 %
16,05 %
20,99 %
11,11 %

TOTAL:
81 chansons ( musiques ) -
liedjes ( muziekstukken ) - songs ( musics ) - ...
100,00 %
Les textes des chansons en rouge me manquent - Voor roodgekleurde liedjes heb ik geen tekst -
I don't have the texts of red-coloured songs



( Comp.= compositeurs d'une chanson personnelle de Sandra ) - ( Orig. Comp.= compositeurs d'une chanson reprise par Sandra )
( Comp.= componisten van een personlijke nummer van Sandra ) - ( Orig. Comp.= componisten van een "door-Sandra-gecoverd" nummer )
( Comp.= composers of a personal Sandra's song ) - ( Orig. Comp.= composers of a song covered by Sandra )





Voor mijn nederlandstalige vrienden, hier is een alfabetische volgorde :
NL - FR - UK - other op TEMPO & STYLES NL



SLOW ( My whole Top 10 )
TRADITIONALS


BALLADS ( Out of my Top 10 : 5,6,9,10 )
Just a sweet ballad .... for a sweet subject ;o)


"Wals-like" Ballad


Slow " Rythm & blues " - " Ballad & blues "


Pop Ballad


Bluesy Ballads


Soul Ballads


Soul "Rockmantic" Ballad


"Rockmantic" Ballad





SLOWS ( Out of my Top 10 : 1,2,3,4,7,8 )
BLUES


Bluesy slows


Soul-arranged covers from blues original song


Soul slows


Very Soul slows


RYTHM
SWEET RYTHMS OF HER YOUTH




POP
Simple soft Pop


Rythmed - ( " rythmed ballads " )


Rythmed + ( " dance " influences )


Very Rythmed ( " dance-like " )


POP & INFLUENCES :

Flamenco


Country


Rythm & blues


Funk


Choir-ending Pop / Gospel - like / Gospel
Choir-ending
( Comp.= Mark Vanhie )
Sandra = partie en français / part in french / deel in het Frans

Saxo Rythms / Jazz
Saxo Rythms


Twist


Rock 'n roll ( 60s )


Modern Rock

Very rock




DANCE
Dance 1980's

Dance

Very Dance